Recently my 14 year old son and I started working on a study to see if we could find out if the bible is Truth. (Of course I know that answer) I recommend doing this with all of your teens. They are always questioning at this age. If your child is questioning then approaching it as a detective trying to find the answers works really well. At least it has for us. Just at the right time
Apologia Educational Ministries
came out with this new series of books called iWitness. There are three in the series and they are written by Doug Powell. I was so lucky to be able to review all three...
New Testament iWitness
- $14.00

iWitness Biblical Archaeology - $14.00

Old Testament iWitness - $14.00


The books are written for children ages 11 and up. I am sure a more advanced 10 year old reader would be fine with the reading as well.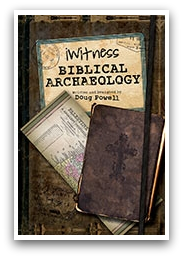 iWitness Biblical Archaeology was prefect for the study my son and I were doing. Our Bibles are not history books as stated on the back of the cover but they do claim to record real history. As detectives we were searching for real evidence. This book gave my son tangible evidence that these times and dates did exist. What was most fascinating was that we were able to find the real facts in these books. Many times certain websites make claims of untruth . It can be hard to find the real story behind bible teachings. I have heard numerous times that Noah's ark has been found. I always wondered who if anyone had claim to the truth. It was interesting to read the details of what was thought and documented. As we read through this book I was wishing that I could actually hold or see these things for myself. Such amazing finds like old letters, amulets, the dead sea scrolls and many others. I had also found Jesus Shroud to be the most interesting. I had watched a documentary on it years ago but again found it interesting to share it with my son.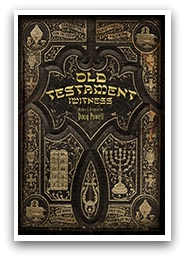 The Old Testament iWitness is another book in the series. It again looks at and tries to define for students that the Bible is real. You will learn how it differs from the Hebrew bible and who wrote these amazing books. You will learn how the books were collected and so much more. I really like how this book was set up. We did a study last year on the Old testament books. I enjoyed how the book was laid out to explain everything to the student from the scrolls to the books of wisdom. We learned about Covenants and about the prophets. God is just so awesome that He orchestrates such a big project and has it put together into such a meaningful book.


What was really neat was when we came upon the pages about manuscripts and book writing. Although the book is said to be for 10 year olds and up. My 8 year old found these pages interesting since it was just what he was learning in his history class. It just solidified for him what he had learned.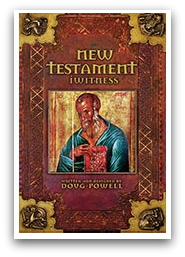 The new testament iWitness is written again to show proof of God's word. What makes Christianity different from all other religions? How was our Bible handed down? What books were included and who decided? All these questions and more are answered in this book. This book had a lot more for my 8 year old on the copied book and how it was done. So we had another resource that matched his history book.

My Thoughts:
I enjoyed reading through the iWitness books with my son. They have become a nice edition to our growing library. I was surprised when I got them the old look of the cover for some reason had me thinking they were hard bound but they are actually paper backs. The illustrations in the book are good and seem a perfect fit for a middle schooler.


If you would like to read more reviews on the iWitness books click the graphic below

Warm Blessings,

Nikki