I don't know about you, but one of the many reason I choose to home educate was to impart my values to my children. Teaching them step by step and moment by moment the way they should go. Today I would like to introduce you to We Choose Virtues. For our review. We were given.

Parenting Cards (NIV) -$38.49

WCV Download Bundle - $7.99 Which includes
*Teacher Handbook
*Family Character Assessment
*Coloring Book
* Sing -Along- Song Sheets
* Butterfly Certificate of Completion

Suggested age of use 3-11


SALE- JUNE: *Promo Code BIG50 for 50% off our

amazing set of 12 11x17 Kids of VirtueVille Posters!



Also JUNE-AUGUST: *Promo Code BTS20 for 20% off anything in our WCV Store. This includes any kit. Let's start School with Virtues this year!
*Only one promo code per order


We choose Virtues was created by Heather McMillain. Heather is a Pastors wife and preschool teacher. Heather and I have a lot in common. Teaching preschool is my chosen career path. She saw a need for a virtues program because of a lack of good behavior in the classroom. Her husband in the About Us section tells how many teachers work to find a balance with behavior and school but it often takes a teacher too long to get things functioning the way they would like in the classroom. This lack of virtues turned about the creation of We Choose Virtues.



The Teacher's Handbook
The Teacher handbook is geared toward a classroom setting but can be modified for the homeschool parent. There are special notations for teaching the virtues to homeschoolers and home daycares. This handbook focuses on encouraging the teacher to be consistent in what they are doing and teaching. This could be applied to any parent. The handbook is set up in steps as explained below.

Step One- Expect Excellence goes on the premise that if you expect more from your students you will get more from them. It suggests that the teacher also follow their own guide to excellence and promote that to their children. Children watch everything that we do. We can't teach them one thing and do another. They emulate our actions and words. They can be a mini you so you want to make sure you pass the good parts of you on.
Step Two- Explain with Enthusiasm. These words really speak for themselves. If you are not putting effort into what you are teaching your children won't be interested either. Enthusiasm is contagious. Pass it on. Inspire , Introduce and Instruct.

Step Three- Emphasize it every day using the You Choose Virtues tools. (We will talk about this in a bit)

Step Four- Examine Everything Correct the wrong and reward the right.

The handbook is 48 pages of full color. It is not suggested that you print out the pages but use it on your computer or device. (It would us a lot of color ink if you did)


My Thoughts:


I found the guide a nice review for managing a classroom setting. It gave me a few ideas in teaching my Sunday School classroom but I feel it is best usable in a full time setting where you can correct and reward on a regular basis. The teacher guide does not tell you how to use the program. That you will find on the back of the Parent Cards. There are Cards for a Classroom setting as well.

*Note you can purchase this individually or as a part of the Bundle package as stated above. If purchasing individually it would be $5.




Family Character Assessment
The family Assessment allows you to assess where you are right now before you start the virtues program. You are given each character and then examples to the left that are the worst and then to the right -the best. Then you choose from 1-10 where you fall on the assessment. 1 being the lowest score and 10 being the best score you can get. I was doing this one with my four year old and felt like this assessment would be hard for her to really understand. I used it more for me to evaluate the ones we needed to work on the most. Just because I was using it differently with my 4 year old I asked my 8 year old to fill it in. He did follow along with us but did not participate with the coloring pages. He is not the coloring type. I didn't share his assessment for the privacy of my child but He was very kind with himself. Now my 4 year sat nearby and she would often point out others mistakes. She wouldn't readily admit to her mistakes. This is her disposition though and we will work on that Trait. Interesting what you notice when you are looking closely. We used one form and circled our answers in red the first time. After completing a week with each Virtue we circled it again in green this time reevaluating our new traits.


My Thoughts:
I found it rather interesting to listen to the children talk about how they felt about themselves. (Self esteem) It really helped me see where their strengths and weaknesses were. I read over on the virtues page that one parent went as far as to allow her children to assess her. Very interesting we will have to go back and do that too. It will be interesting to see how I rate in their eyes.

*Note the Character Assessment is part of the bundle package noted above but it is also available for free right now on their website.
The Sing-Along- Songs are a fun addition to the virtues. It helps your child focus on the meaning. The songs are written to the tune of other famous nursery rhyme or tune. The description on the website reminds us of times we made fun songs up to the nursery rhymes and I do remember doing that as a child. Its fun to rewrite and make up your own words. There are 12 virtues song sheets . They come in black and white so that your child can color the pictures on the page.


My thoughts:
The sing-a-longs was fun. It was often difficult for me to change some of the words to a particular song or rhyme to match those of the new one. I had to sing through in my head the old version first to get the tune and wouldn't always succeed in getting it. It was fun to try though. It is also suggest to make your own recording of the song. It might be fun to do that and sing along with yourself once you get it.

*Note the sing-a-long download is part of the bundle but also sells individually for $3. 
Parenting Cards NIV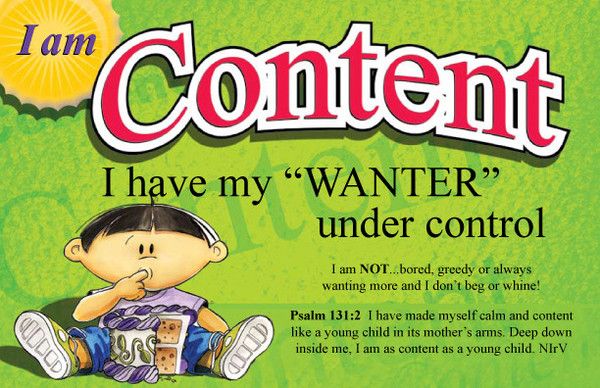 The virtues cards come as 13 double sided cards, printed on high quality card stock, size 8.5' x 5.5'.
They come in a nice little ziplock bag to help you keep them together. Represented are these virtues...


*Kind
*Perseverant* Attentive
*Gentle
*Honest
*Diligent
*Content
*Obedient
*Self-Controlled
*Forgiving
*Helpful
*Patient

On the front of the card you will find the Virtue, catch phrase and bible verse associated with each virtue. The catch phrase can be repeated to your child as needed and can be very catchy.
On the back of the Card you will find challenges and ways that you can teach this particular virtue to your child. There is a little story about the child on the front that associates to the virtue. This one is representative of Cake Jake. Jake is allowed to have as much cake as he wants as his parents work in a bakery. Jake is tired of the ones they have and wants more. This one will help your child with the I wants.
I choose to use Content and Cake Jake for our first Virtues activity. I posted the card on my daughters pocket chart. We colored the coloring page and added that as well to remind her about Cake Jake. My little one defiantly has the I Wants . She will often ask for what the other kids have even if she has something of her own and then only plays for a second or two when she gets it. Here is how we used the program...


Day 1- Introduced the virtue explaining its value and what we can do to not be like the Character represented. Sweet Pea received stickers through the week when I saw her being content with her belongings. We also would sing the sing-a-long song if represented.

Day 2- we would go over things again as a reminder and worked on memorizing the catch phrase and bible verse.

Day 3- Review of everything above and then added the coloring pages.

Day 4- I found some books at the library to go along with the virtues so we read a book and reviewed our memory verses etc..

Day 5- We tried an activity that I found on the Virtues Blog. That is also where I found some lists of books that relate to the virtue.
My thoughts:
We really enjoyed the virtues activities. It really helped me to focus and look closely at certain behaviors. I didn't think when I got this that it would be very helpful but it really was. It only takes a few minutes to do each day but you continually look at it all day. We plan to do a relook again in the fall at these virtues. I think this time I'd like to get the notebook and include some of my older children.

Also found myself using the catch phrases as reminders to my child. It was much more effective than don't do this or this.

I do think the price of the cards seems a little on the expensive side. I would love to see a download version that you can print.



At the end of the program you can print out this reward card and fill in your child's name. Very lovely keepsake. 
IF you would like to learn more about We Choose Virtues you can find them at these places...

Facebook , Pinterest (lots of Ideas here), and
We Choose Virtues Blog.


You can also read more reviews from the crew on We Choose Virtues At the graphic below...




Warm Blessings,

Nikki