My son has a strong appreciation for art. It is not uncommon for him to have a sketchbook during reading time or a pile of pipe cleaners during history. His room is piled with sketchbooks and various recycle pieces for his latest and greatest next piece of work. His hands are always moving and his mind is always creating. He gets it honestly. I grew up with Art surrounding me. It has always been my favorite subject in school. I learned so much from a really great Art teacher during my High school years. I really wanted to impart some of those skills to my son. Especially since he has stated for years now that he was/is going into some sort of Art field. We were so ecstatic to review...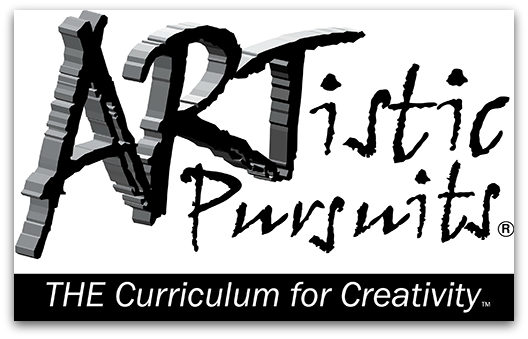 Sculpture Technique Construct
- $47.95 By
ARTistic Pursuits
(ARTistic Pursuits provides Art lessons for Pre-K through High School. )
Sculpture Techniques, Construct book is for kids ages 11-18 years of age. This book would serve to cover 1 credit for the high school student on their Transcripts. Teens will be able to try out various elements of art that may be unfamiliar to them. Each unit will focus on a single element of sculpture. You will begin to learn the various aspects of sculpture. How to visually use space to the advantage of the piece of work. The units of study within the book are...

Unit 1: Creating Form in Papermaking

Unit 2: Creating Planes in Cardboard

Unit 3: Creating Motion with Papier-Mache

Unit 4: Creating Volume with Wire.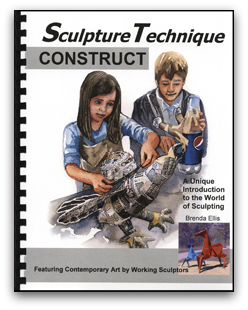 We have always enjoyed ARTistic Pursuits books but this one was awesome for my son. He often works with things with his hands. He makes these really great pipe cleaner animals that he hands out at different functions and events to little kids. We always joke that he is the balloon animal guy but with pipe cleaners. My son is age 14 and fits right into the perfect age range for the Construct book. What really caught my eye on this book was the Unit on Creating Volume with Wire. I knew right away that for the purposes of our review we would start here. I would not suggest this if you do not have prior art experience. You may want to work through from beginning to end to learn each element as they build upon one another. However I know my son and know he understands this and can master it to the best of his ability.


Each Unit begins with a little bit of information about the Material you are about to use. This is extremely helpful when making purchases for the project. I had ordered various supplies from Dick Blick for our book activities but when we got to the project we realized that we might benefit from having some thinner wire which the book refers to as decorative wire. The book shares information about the different strengths of wire and which ones will be easier to bend and shape. It also discusses the various metals and its pliability or being able to bend it. You learn about the various gauge of wire which is the thickness.

The next part is the tools that you need. There is nothing worse than sitting down to make something and not having all the parts for the project. This can be frustrating for the kids as well as parents. Below that section you will find various safety requirements while working with this new material. As I mentioned before we ordered all of our supplies from Dick Blick. ARTistic Pursuits supplies a supply list to them. I was able to find a discount code as well so all of my supplies for the Construct book were about $80. Now some things I did already have here since we are art people. I did buy a few things just so they would be new because some supplies were used beyond care. You supply list might be a little more. I did add extra wire because I knew my son would love this activity and want to make a lot more creations once he got started. He is already talking about the purchasing additional wire. I also as mentioned above went out and bought decorative wire from our local craft store. They had an entire area of wire choices. 
The fun begins soon after with some basic instructions for your project. My son has had experience as I mentioned with working with a similar medium but he had not worked with wires. He was excited to give it a try. With him having this experience with art,I handed him the supplies and the book and he went to work on his own. His first project was the contour work of a fish. Below is his creation. I probably should have gotten a little bit of a thicker wire for the fine parts of his fish. they are difficult to see in the photo but he has gold wire inside the fish giving off it's detail.


The next project he worked on is labeled Expanded Contour. Which is an outline of a human . The example in the book had them create a person sitting but my son decided to make this one his own. To the right he made a contour man about to throw a football and to the right he made a young girl playing tennis. We struggled though with creating a base for them. His dad promised that when his overtime at work is over he will help him build some bases out of wood so that they can stand up. I'll have to look around for a creative base idea. I almost don't like the idea of a wooden base with the element of metal. I just feel like it should be something else.
His third project was supposed to be a cat but at this point he was sold and took it to his level, which is normal for him. He is not that good at following a plan strictly. He begins that way but then it ends like this...
I did notice the examples in the book use less wire and more contour but this is my sons style. I am always telling him there is no right or wrong answer in Art. Whatever you create with your hands is beauty. Since we got the book he has been fidgeting with the wire. These are the three I liked the best but he has a pile of projects now going on. In fact I have had to go out and purchase more wire for him. With my son he will explore a medium until he is completely content with it. Once he is finished experimenting with this element we will move back to the beginning of the book and begin to make paper. So keep watch on my blog because there will be more art to share in the future. I imagine there will be more wire art as well because at this time he is enamored with it. Last night before I posted this review. He said to me "Mom do I get to keep this book." I said Absolutely.... I got a YYYEEEESSSSSS! It is always so exciting to me as his mom to have him pick up something like this and run with it taking it to a whole new level. I also wanted to mention that there is an evaluation sheet as well for each project. There are questions at the back of the book that you and your child can discuss. So we might take that time to discuss using more contour and less wire or perhaps he will decide he prefers them this way but could make one to meet the requirements of the project as well.


The question then would be would I purchase this book. Absolutely . I hope to get him the other Sculpture book too called Sculpture Technique, Model.


If you would like to read more reviews about Construct or other books from
ARTistic Pursuits then please click the graphic below to read the Crews reviews.

Warm Blessings,

Nikki