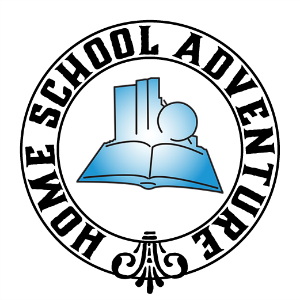 Today's review Product is the E-book

The Wise Women with Literary Analysis Journal Questions -$14.95
(The print addition is $28.95)

Created by Home School Adventure, Co.


The Wise Women is truly an inspiring Parable that will speak to
the hearts of the children that read it and to the moms who share it.
This truly enchanting story will make everyone think. The book can be
used as a read aloud and discussion time for children ages 9-11. It is suggested
as well that children 12 and up use the story and questions as a teaching tool
or study. High schoolers are encouraged to read through and answer questions
on their own at their own pace. In my opinion you should read the material
before you present it to your children. A sensitive child may be affected by
some of the imagery of the reading.

I first read the e-book in two evenings so that I could get a feel for the story.
Elements of the reading took me aback at first. It is set up as an old style
fairy tale, which can be rather abrupt in it's description of situations within the
story. Despite some surprising situations I still found my self thinking about
the deeper meaning of raising and training a child. I found it rather interesting
that the very situations that were presented to help the child realize their short
comings were the same that felt neglectful , but then again this is a fairy tale. The
main point being that it made you think and the questions that Stacy Farrell
created help to guide those thoughts in the right direction. The reading is
in 1800 writing style. It was rather easy to adapt to. As I mentioned I easily
read it within a few hours. Although my children found it peculiar in the
beginning to comprehend but adjusted as well.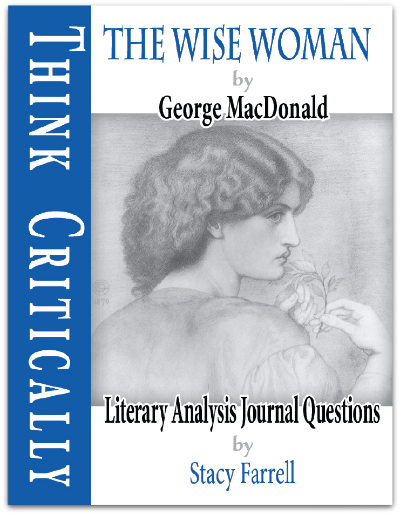 George MacDonald is a Christian writer known for his fables. The Wise
Woman also known as The Lost Princess is first published on 1875.
The tale begins by telling you about two different girls. One born
of a Queen and King who love their daughter so much that she is
spoiled with the things in her life. Whatever her desire whatever her
want it is given to her. (Rosamond) The other child is born to ordinary
shepherds who can not give their child the world but instead gush
over her and give her constant praises. So much so that she thinks
very highly of herself. (Agnes) Both girls think that they are
"somebody" but are both born the same and both born crying just
like the other somebodies of the world.

In time the King and Queen can no longer handle their daughter.
She cannot be consoled or convinced that enough is enough. So
They seek out the advice of the Wise Women. The Wise Women
sees that the parents are at fault here and she takes the child to
try to help her. She takes her to a small cabin and begins to gently
correct her and add a bit of fear so that the child begins to listen.
And yet it is short lived because in truth old habits are hard to break.

Now I have to stop here because the message at this point was that
if we instill a bit of fear in our children they will have respect and
listen to discipline. At least this is what I got from it. In essence though
I feel that a built relationship is what a child respects more. A child
will want to please you if you show them love and grace. I prefer
respect over fear in any case the story continues...

Rosamond sees the Wise Women as an ogre because that is how she
personally sees herself. Often times we place our blame on others
because we can't see clearly what we are doing to ourselves.
Rosamond is soon left alone in the house and is asked to care for
the house and herself but she is too lazy to do so. She lays around all
day but soon realizes that this will not do. She tries to do some of the
chores but is foolish in her thought that the "work of one day should
serve the next day too. "

Now Agnes has a more difficult problem . Hers is ingrained in her
heart. It is harder to take out the conceit once it is placed within a
child. Given the chance the child chooses trying for fame over family.
The very family who loved and praised her into thinking she
was "somebody" Both girls cared more about their own desires
than anything in the world. Each of the girls find themselves in reverse
rolls. Realizing that a little of the parenting style of each parent could be
good if there was a balance of all. Will the Wise Women be able to
help these ladies. Well you will have to read the story to find out.



How we used this E-book:

Before I tell you about the kids I wanted to mention that I did
pick out a few things for myself within the pages. One thing that
stuck out to me was that a parent often is able to know what is right
and disciple when the heart isn't involved. Meaning that if you take
care of other children not your own you often are wise in decisions
then you would be when it is your own child. I began to evaluate if
my actions as a parent are teaching actions or actions because I love
them so much that I don't want them to feel hurt or be upset. In
reality this hurt can sometimes teach and be of importance in their
lives. Realizing I can't protect them always. (As much as I want to
protect them)

As a parent the biggest lesson to take away is that if your children
do falter and need help learning a heart issue that you should guide
them each time they fail. That you as the parent must be there to
step it and take them through the steps. Love them so much that
you help and not ignore because you don't want them to hurt.
Lots of thoughts rolling around in my head.


How we used it with the kids:
I decided to read this story as a read aloud. I was going to
allow my teen daughter to work through it on her own. I think she
could have but the discussion that came from it was well worth the
time it took to set this up. My daughter is 16 and I also included my
13 year old son. I felt my younger son who is 8 was a little to young
to understand the deeper meaning of the text. As it was my learning
challenged teens had a few issues. My 16 year old isn't to good at
looking to the deeper meaning and I had to stop on occasion to
explain the text. It was great for her to try to figure it out herself.
We read a chapter at a time and often wanted a few days to allow
the thought to really soak in.

We discussed the literary question aloud. These question
dug to the root of the deeper meaning. For example one
question asked why Rosamond seemed to respond better to terror
over responding to kindness and why was that so? I won't give
away the answer. Some of the questions were more open ended
meaning that they could have more than one answer. There were
also bible verses that could be related to the text which was
awesome. There were some points in reading where I would
think I know the bible has something to say about this and was
grateful for the verses. Although we did do a little more research
on our own on an extended base for some of the portions.

We would read Monday and Wed. So on Monday we would read
talk through the discussion questions. Then on Tuesday if there
was verses from the bible we could associate the reading to we
would read those again and look for other verses and solidified
the message. Wed we then would write our own private journal
message and pray about what we had learned. Then we would
Read the next chapter. There is a lot with in the pages of this
fairy tale. In the back of the e-book is a chart with vocabulary
words that the kids might not know. We would fill in the
vocabulary at the end of each reading as well as the discussion.





My thoughts
At first I was taken aback by the writing. Much of fantasy of the
story felt a bit like abrupt to my thinking . However the story
itself really dug deep in the meaning of what is the right way to
respond to situations. How to have a happy heart in all things. It
forced all of us to look inward. In truth the story kept us wanting
to find out what happened next. It showed us that we could really
enjoy reading older writing and the kids could understand it.
I would definitely purchase more from Home School Adventures,
Co. In fact right now there is a discount code on products of 10%
until May 15th on all downloads.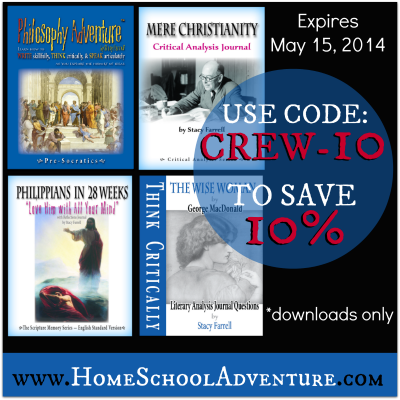 You can follow them as well here on facebook ,Twitter, Pinterest,
Google +, and Instagram.


If You would like to read more reviews on any of the products
shown above click the graphic below to read the reviews.





Warm Blessings,

Nikki