I was given a one year
IXL Membership (Math and Literature)
through the
Old Schoolhouse Review Crew
in exchange for my
honest review. The Subscription to IXL for both language and Math
are $15. per month. If you want only math then the subscription is $9.95.
You can also pay the yearly fee for both for $129. Each additional
child is $2. per month , or $20. for the year. You can also
get the yearly math only subscription for $79. value.
Online Math Membership
is for grades Pre K through 12 grade.
Online Language Arts membership
- is for Grades 2-4.
The membership I received was for three children . I have
children in Pre K, 2nd, 7th and 11th grade.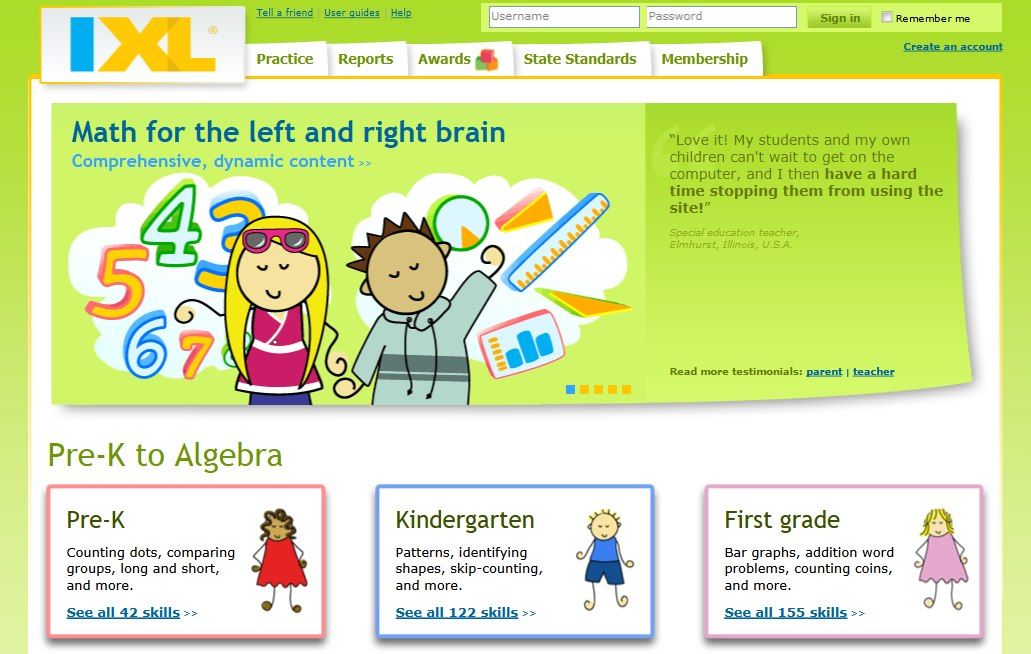 Here is what is covered for my child's level and which children
I choose for the program.
Pre K
has 42 skills to work through- Shapes, counting to 3, 5, 10,
and 20, comparing, classifying, positions, and money.
2nd Grader
- There are 218 Math skills and 82 Language skills.
Math skill topics are counting number skills, Comparing and ordering
numbers, patterns, adding and subtracting one and two digit numbers,
mixed operations, fractions, measurement, place value, estimating,
rounding, probability, time , data, graphs, logic and multiplication
and division.

Language skills- sentence type, subject predicate, fragments , run-ons,
nouns, plurals, common nouns, verbs of various types, adjectives,
adverbs, articles, contractions, pronouns, abc order, synonyms
anonyms, homophones, compound words, prefixes and suffixes

All of which are aligned to common core standards.


We also choose Algebra 2 for my 11th grader.

Algebra 2 covers- variable expressions, equations, inequalities,
functions, system of equations, matrices, complex numbers,
factoring, Quadratic function, Polynomials, radical functions,
rational exponents, rational functions, various functions,
variation, and much more.


When a curriculum or practice has a motto of "Practice feels like
play." It makes you want to look farther. We want our children to
have fun when they are learning. Each topic is said to be approached by
all angles for the right brained child and left brained. The practices are worked
through with awards for their hard work. Children are able to work through
at their own pace.


As the teacher/parent you will receive email updates on your
child's progress with easy to read reports.


Kids need practice for them to really grasp a topic or subject.
I like to try to give them many options for learning. I have one
very visual leaner and then hands on kids. Using various methods
of teaching helps my kids find the focus they need for each thing.
This online practice gives my kids another option to learning that
we can use. We can now do the visual practice, hands on , and verbal. 
If you would like to read more reviews from IXL click below. 



Warm Blessings,

Nikki