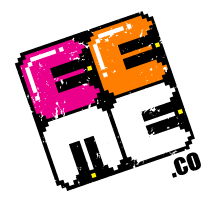 I was given
EEME
a monthly electronic project for
kids along with the
Schoolhouse Review Crew
in exchange
for my honest review. I received a one month subscription.
EEME offers monthly Subscriptions starting at $18.95 per month.
Each subscription comes with a new project each month that
build upon the pervious project. You receive all the parts for
your project as pictured below. This is the Genius light
project. The first that will come in the kit. The kits are for
children 7-12 years of age.
My boys were pretty excited to see their kit. With the Genius
Light project , you will put together a LED circuit system that
lights up when it is dark and dims when it is light. The project comes
in the mail with all of the parts needed to complete it. You will
receive a Breadboard, resistors, circuits, LED's and battery.
Once you receive your kit you find some time to sit down and work
on the project. Your child will then go to the EEME website and access
the videos to complete each project . It took us about an hour or so
to complete in it's entirety. The videos all together are about 45 minutes
in length. You can stop and start them as needed. Children will interact
with the curriculum answering questions as you go along.

My oldest son has some experience with electronics. He has done
several projects. So I thought perhaps this would make a fun brother
activity . I sat in front of them and watched . My 7th grader was able
to follow the directions in its entirety to completion without help.
He worked along with his 7 year old brother showing him how things
worked and being careful to explain where things went. They made
a good team.


The boys worked on each section from time to time restarting the
video as needed. The videos are very clean and precise.
They found them very easy to follow.
After doing parts of the lighting they would stop and answer
the questions for that section. There are only a few but enough
to get them thinking. The boys worked together. The questions
were a little difficult for Spirit but he was able to answer some of
them without Superboys help. 
Lighting up the Genius light was pretty exciting.
The boys played around with it for sometime.
What I liked about this is that my older son could be the teacher
in this situation and that they could do sometime together. I think
the boys would like to do more kits together. I do however often
find kits on discount but the idea of it coming to my door without
thought and having the video along with it is what sold me on EEME.
If you would like to read more reviews. Click the graphic below.




Warm Blessings,

Nikki