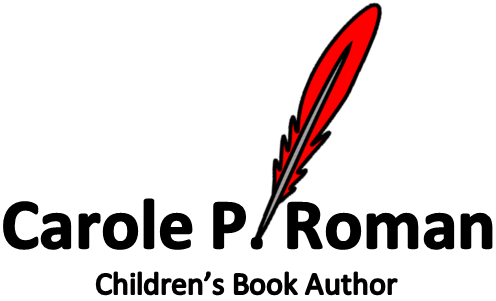 I received no other compensation for this review. I received the
If you were me and lived in ....
and If you were me and lived in Norway
(*there is no link on the site as of yet for Norway)
Each book can be purchased for under $9.00 and is for children
in the early elementary levels as an introduction to Cultures
This is what all we were sent by Carol pictured below. She added a
globe, pencils and a passport with stickers for my little ones. I don't
believe this comes with the book but it was so nice of her to include it
for our studies. It was a very generous gift. Thank- you. 
Carol P Roman is a former teacher and businesswoman. She lives
in Long Island and has written a few other children's books as well.
Among those are Captain No Beard - An Imaginary Tale of a Pirate's
Life and I want to do Yoga Too.
journey to Mexico. The book begins with a look at the shape of
Mexico and then you are to locate it on the map or globe. Young
children are given a glimpse of Mexico City . You will
even learn a few words of their language. As a reader you are
taken to the Mayan temple , learn about the different foods that
are eaten there, and find out a little about play in Mexico.
as the Mexico book. You find the location on a globe and
then check out the capital city. You will again learn some of the
language. You will visit a Korean village, Learn about the foods,
Martial arts, various holidays, and ways to show respect to your
family. In the back of each book is a list of pronunciations to
assist you as you read to your child. It may be helpful to look at
those words before you begin to become familiar with them.
and takes you to the Capital, Paris. You learn some of the language,
foods known to that area, visit the Eiffel Tower, play along with
the children, and learn about French holidays.
If you were me and lived in Norway takes you to the capital Oslo.
You learn some of the language just like the other books. You
are taken on vacation to Kirkenes snow hotel and are able to see
the Northern lights. You get to see ice fishing and snowmobiling
learning all about this culture.
How we used the book: 
We sat and read these books as a story time with my 7 year old
but I found that they were very early introductory. I would use
them more for Preschool and Kindergarten levels in the future.
In fact it is tradition with our curriculum to visit the 7 continents
in history. This would be a great compliment to that lesson.
We can jump aboard and use our passport for our flight.
Sweet Pea has another year until she starts Kindergarten but I
will be sure to save these for her.
The pictures are very clear and jump off the page to give you
a visual of what you might see there. I really liked the mapping
visual at the beginning of the books and that you are taught
how to say words that are related to your child's life drawing
I definitely would purchase more books in the series for my
Kindergarten around the world lessons. 
If you would like to read more reviews click the graphic below.

Warm Blessings,

Nikki