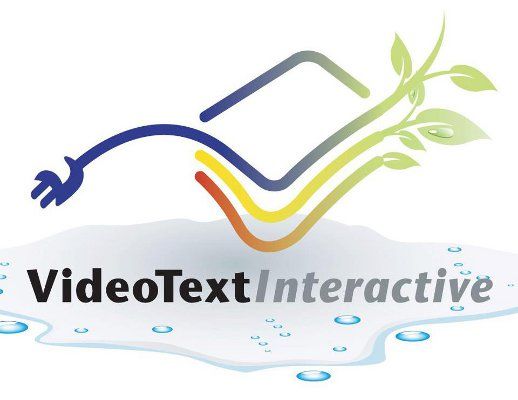 Along with the
Schoolhouse Review Crew
I was given in exchange
for my honest review
Algebra A a Complete Course
by
Video Text Interactive
an Online course which is a $299. value.
You can also purchase the print version for $529.
$299 price is for the license of two students. Add and additional student
for $49. A student license will last three years from the date it is activated
for each student. Instructor accounts my also be turned on for a short period
by request for SAT/CLEP prep after a student license has expired. The
Online program has a full 30-day Money back Guarantee.
Here is what I received:
175 video lessons
360 pages of course notes
590 pages of work text
solutions manual
progress tests
When a student completes the Video text course they can claim
credits
for Pre Algebra, Algebra 1, and Algebra 2
What age do you start:
It is recommended that children begin
the Algebra course in the 8th or 9th grade. Unless they are advanced in
math then 7th grade is possible. My son has been doing some algebra and
Geometry since he was in the 6th grade so I felt he was able to take the
course. He is now in the 7th grade. His Sister who is in 11th grade has taken
a few Algebra courses but never really was able to grasp it so the two are
able to work through the course.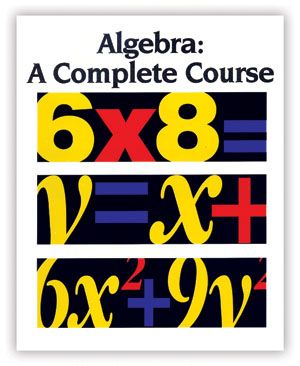 The Algebra Video text course is called Algebra A. They named the course
Algebra A because they feel that you should start from the beginning and work
through the course to it's end. Most Algebra courses are taught in a spiral teaching
style. You would complete Pre- Algebra and then in turn next year relearn many of
the concepts again in Algebra one. Usually children are given guides and tricks
to solve the problem so they end up not having retention of how Algebra works.
In Algebra two they relearn what they learned in 1. With video text children
start from the beginning and work through at their pace. They are working
toward retention. They do not graphic calculators and don't use tricks to solve
the problems. They write out each step so they can learn how to solve
the problem and learn analytical stills. The Algebra A course can be completed
in 2 years. Students would complete one lesson every two days. However
some student can complete a lesson in one day which would mean your
student could complete the course in 1 1/2 years.
Typically the student would use the following 5 steps to complete a lesson.
Watch the video, look over the course notes, read the work text and work
through the problems, check answers in the solutions section, and then
the next day take the quiz to see if you are ready to move on. Typically
you have 15-25 problems to complete per section. Video text recommends
you do half of those completing odd or even problems. Children can work
through the course mostly on their own with little help from mom and dad.
Each lesson takes about 30-60 minutes to complete depending on the child.
As the parent/teacher you will be a guide to the student and will help
when giving them their quizzes after each section.
How we used the course:
At first I was overwhelmed with all of the information given by Video
text. It seemed rather confusing to use but once we logged in and gave it
a try it was pretty easy. My child would log in each day and view the
videos . Parents and students have different log ins. In the student mode it is
possible to view the videos. My son would complete the work and check his
answers. This is a process with math that we have been using for some time.
Having a child check their own answer helps them to see where they
may have gone wrong. Everything is very self explanatory and
you just click through easily.
When we get started each day we print out the course notes and work text pages.
We have ours placed in a 3 ring binder. We use the binder to keep track of our
work and to keep our notes handy. We have these sectioned off so we can find
them easily. I felt like printing out the work helped them to have a guide for
work that they might later complete, something to look back on and use as a
reference for later use or for study.
The videos were the right pace so that my child was able to do this
on his own with little help from me. He has always done very well in math.
He took to the videos and I think it made it easier for him to pick up the
concept. The fact that everything was online didn't bother him one bit.
We didn't miss the text book at all. I like too that they are able to work
at their own pace. If they feel like they can go at a faster pace then they
can and if we need to slow down that is also an option.
Video text philosophy in math is really a different approach than what
I am used to but we are really enjoying the program.
If you would like to read more reviews click below...



Warm Blessings,

Nikki