I was given the book
Diary of a Real Payne Book 1 True Story
from
Barbour Publishing Company
through the
Schoolhouse Review Crew
in exchange for my honest review.
This book is a $5.99 value but is on SALE for $4.49
Barbour publishing is a Christian book publishing company. They
began as Bargain books in 1981 and grew to the company they are today
with over 150 books in print to choose from.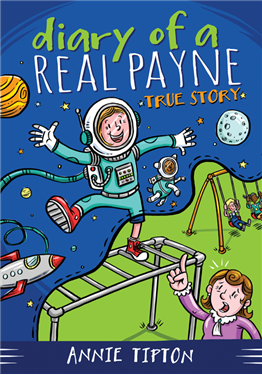 The Diary of a Real Payne by Annie Tipton


This book is for ages 8 and up.

It is a hilariously funny story about a young girl and her
wild imagination. E.J. Payne's imagination often get's her
into trouble so her mom suggests she writes in a dairy as an
outlet for her wild fantasies. E.J is the all American sort
of girl who feels and sees beyond what the world offers. She
is creative and finds ,as the story goes, that she is stronger
than she sometimes gives herself credit. E.J would prefer
to one day get out of their little town of Spooner but for
now she is stuck there using her thoughts to help bring her
excitement. What she finds is that God is leading her life.
He is placing her in just the right places to make a big
difference in others lives, even for a girl who is so young.
E.J. is learning long lasting lessons that will stick with
her all of her life.


Watch for book 2 Church Camp Chaos coming March 2014


How we used the book:
I read the story to two of my children as a read aloud ,both boys
ages 13 and 7. I wasn't sure if they would enjoy the girl theme and
the talk of lipstick and clothes but the overall storyline kept them
laughing. It prompted my youngest son to create a diary of
his own. I won't share what he wrote in it as it specifically is
marked as private. What mom wouldn't want their child writing
more often and by their own design.



My 7 year old is a wiggly boy so I allowed the boys to draw
while they listened . This particular drawing below came from
Chapter 9 called The Payne-Fully Spectacular Circus. E.J. , her
best friend Macy and her brother Isaac head out into the
neighborhood to collect donations for their schools food drive.
In an effort to give something back the kids create a mini
moving circus . What a great idea and hilariously funny antics.
They even knock on the grumpiest neighbor Mr. Johnson's house
who soon chases them off but Mr. Johnson soon proves to be
a valuable neighbor and friend. You'll have to read to
find out how....


The next picture below is from Chapter 10 The First Snow.
EJ's dad takes her and Isaac to shovel snow for Mr. Johnson.
Dad quickly makes a game of getting the snow removed and
does so with the imagination of a Payne. 


We loved a Dairy of a Real Payne and Can't wait for the
next book. The kids really could relate it to their own lives
and those are the kinds of books that get the kids thinking.
I loved the overall theme of the book and that God was the
center of the story.


Warm Blessings,

Nikki


If you would like to read more reviews click the link below.