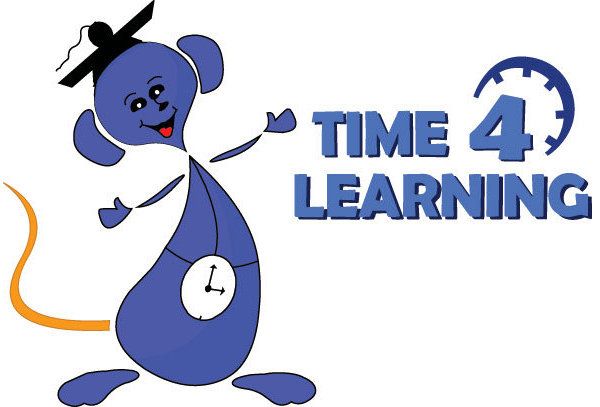 I was given in exchange for my review from the
Old Schoolhouse Review Crew
Time4Learning
a $19.95 per month value for my 7th grader. I was given
a 6 month trial for my child to use.
Time for learning encompasses K-8th grade and has a high school curriculum
as well. Time for learning can be used as a stand alone , supplement or for tutoring.
This is an automated online learning system that teaches lessons in sequence in
order to build necessary skills. It grades the lessons and tracks progress.
My kids have used Time for learning before and enjoy the games and structure
of the lessons. The animations is fun and keeps the attention of the user.
Children are able to work through the lessons on their own with out much
parent involvement. My son has worked in time for learning for language arts
as a supplement to his standing curriculum.
Below is a chart of the grade levels and what lessons are available.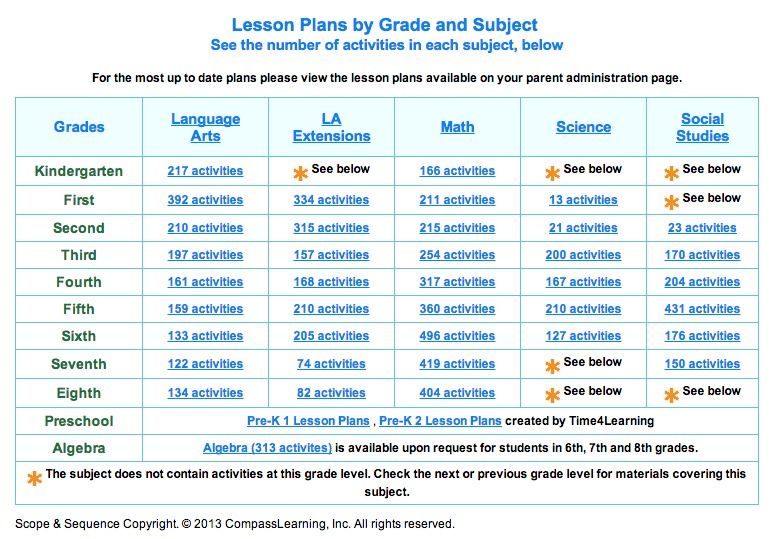 Language Arts- In Language arts section my son was able to work on his
comprehension skills, Summarizing and Plot. He also worked on Synonyms
and Antonyms. This was really fun practice for my son who doesn't normal like
reading or writing. This program worked on his vocabulary and really digs into
language structure. Typically he would do a few lessons at a time until he was
tired of it since I am using it with him as a supplemental program. He was free
to work on it independently.
If I needed to check on my son and his progress I was able to do so
with my parent account. I could also access lesson plans for each subject
my child is studying. In this case Language art. I could use the lesson
plans to work around my sons already existing work. I could print out a
list of spelling words and reading lists. Another great thing about the parent
section is that I could schedule the activities to match what we are already doing.
I could adjust the grade level if we needed to lower or move him up.
I love this aspect of time for learning. I can work one on one with him and then
send him to his independent work which I have already set up for him.
Then we works independently and I can check his work later. If I see
weakness we can work again in our one on one time and try other things
to help him succeed. This is really great for the self esteem.
Math- In our 7th grade pre algebra course my son has been learning
Rational Operations. If I needed him to do more practice in that I could
load that into his time for learning and he could work on those. Indecently
we haven't needed to work in math as my son is amazing at math. He does
much of the work in his head. So we did not use time for learning in the
math area but I did go in and look around a bit. This could be a great tutor
for those needing the extra help.
History- We did not use time for learning for history either. Last year we
learned many of the topics that are listed for 7th grade which would be
American history. This year we are studying World History but I wish
we had it last year because there are a lot of great things in there that we
could have used had we had the program then.
There is not Science curriculum for 7th grade although you could probably
Use the 6th grade Science. However my son it working through a biology
course so we passed that as well.
Overall we enjoyed Time4Learning in Language Arts. My son is getting
lots of practice with comprehension where he needed the most help.
If you would like to read more reviews and learn about different
grade levels. Click the graphic provided.

Warm Blessings
Nikki