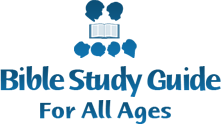 review from Bible Study Guides for All Ages...
Each parent manual cost $9.95 and student pages are 5.95 each
You can purchase either size for $24.95. The larger size can be colored.
The package that I was sent included both the Primary Teacher Guide
and the Consumable Primary Student pages for Unit 1 Quarter 1. This
would contain the first 26 lessons. The primary level is four units with
416 lessons each covering the Old and New Testament. The primary
studies are geared toward children in 1st- 2nd grade. The website
contains a through explanation of the product.
I also received the Bible book Summary Cards. They are printed on
a heavy card stock. The Summary cards discuss all 66 books of the bible.
On the back of the memory cards you will find tools for teaching and
questions for comprehension. The picture clues on the front of the
cards are great for getting your kids to remember their bible facts.
There are times in the teacher guide where the summary cards are
suggest for use.
Along with all of this I received the Children's Song CD which contains
90 bible songs that contain catchy bible tunes. More about this in a bit.


How we used it.

I used the primary level with my 7 year old son who will be entering 2nd
grade in a few weeks. We used it about 3 times per week. We completed
one lesson each session in about an hour. We did add a few things to it
so it probably would be 30 minutes stand alone. The student pages
are based on the NIV bible which we use on a regular basis so it worked
perfectly for us. However I do believe it could be used with any version. 

Each worksheet that we worked on for the day was front and back. 
Let me tell you a little bit about each section.

Review- The lesson begins with a review of important information
from the last lesson. In this section you might circle various pictures
to answer the question or draw lines to match the answers. Very
simple and quick review section.

Memory work
- In the memory work section you are learning a
variety of material. Many times you will be referred to a song on
your Children's song cd. Songs are a fun way to learn. This is were
you are also referred at times to the bible memory cards.
Things to know
- This is the place where children will learn new
terms or concepts. Everything is defined here.
Get Active-
Getting active gives you an active activity away from
your worksheet. Activities such as acting things out, making a
small project or playing a game.
Today's Bible text
- Studying your bibles section. I always
gauge a bible curriculum by how much it is based off the actual
bible. This one does that perfectly.
Apply it
- Last your student will apply what they learned in an
interactive cartoon like worksheet page. Below is an example
there are full examples and in better view on their website.
I apologize for the bad photo my camera isn't working quite
right. I'll retake this when my camera is fixed. For now though
head to their website for better pictures of the worksheets.
You will find a great example of the pages
Here
Timeline
- Students will work with a timeline right on their worksheet.
There is a wall timeline available for purchase as a supplemental product
Click here to learn more about the
wall map and timeline
.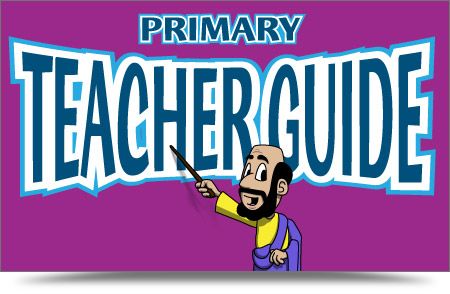 The teachers guide comes in spiral bond pages and is really easy
to use. Each section is labeled . Along with appropriate information
per the section. Photos are used to help you know if you are working
in the right area. Very easy to use. I didn't have to do much prep work
for this bible study which is great for a busy family.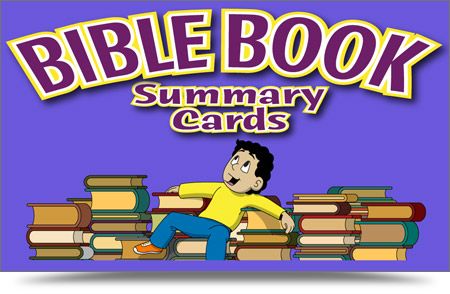 Below is a picture of the bible summary cards. The kids are
showing them off. I love the simplicity for young children.
My youngest one enjoyed them as well. I would love to see
them laminated.



The other Sunday in our Sunday school class. (I teach primary by the way)
I was talking with my partner for Sunday school and we realized that
many of the kids didn't know some of the simple bible songs that we
grew up with as kids. We thought what a shame that is and along comes
this Bible songs Cd. We have been using this in our home and In our
Sunday School. The children are enjoying it so much. We are learning songs
like He's Got the whole world in his hands, I've Got peace like a river,
J-O-Y, Be careful little eyes and many new songs as well.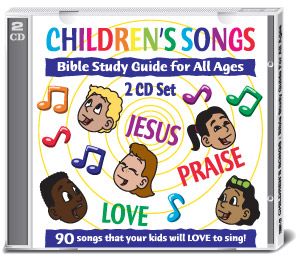 Pros....

* Easy to use teacher Guide
* Ready to go curriculum very little prep
* The use of the timeline to show progression of bible times
*curriculum goes through the old and new testament
* The Bible cards are great for review purposes
*Children learn easier through song so the bible Cd was
an added big plus for us.
Cons...
* The student guides are rather flimsy with
having one student I would have liked something that
would stay together. I think the pages were made more for
a large group and easy tear outs to send home with children.
* Some of the activities were for multiple students and
needed modified. An option activity would have been helpful.
However the ideas worked great in our Sunday school class.
So that is a Pro too.
Some resources if you'd like to learn more:

Bible Studies for All Ages
Frequently Asked Questions
Facebook
Twitter
And if you would like to read more reviews about this product
click the graphic....



Warm Blessings,


Nikki