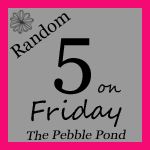 It has been a rainy week. I haven't gotten to write much. I am working on
an article on spelling. It is coming along nicely. It's part of my summer
of personal development but needed another week to research more.
Usually I post those on Monday if you are looking for them.
1. Spirit Received his Yellow Belt. He is so proud of himself.
He tells strangers. I got my yellow belt. Sensei Slicker is Awesome.
Saturday he has a seminar on how to use nunchucks.
2. This summer I did a little organizing. I rearranged my room
so that I could have this shelf for school storage. Some is in my
closet too but wanted a shelf space as well. This seemed the only place
I could add it. I had to par down A LOT!! Some things are in the
chest at the foot of my bed and a few things we won't be using are
in storage. P.S. I hate the paneling in here. I hope to remove it soon.
We were going to paint it but I decided I just want it out .
3. Since I was in there this is my room. Very girly I know.
I don't like the bedroom furniture. When Carl's mom passed we
received it. It's not me at all but haven't found what I like yet to
replace it. Noticed after I took the picture that the one handle
is falling off that one dresser. See I need something old but
new to me.
4. I am taking two course right now. One to learn Microsoft word which
I thought was going to be a breeze. I thought I knew word. Apparently
not as much as I thought. I am working toward my certification in word.
The second course is teaching writing. I'm taking this one through
Bankstreet college. Love them. They are so amazingly great.
5. And this is me. I lost 40lbs so far. Little by little.
Warm Blessings,
Nikki