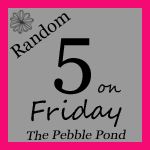 1. This has been the best week of our summer so far. For my daughters
16th birthday (which isn't till July 8 ) my parents gifted our daughter and our
entire family a membership to a local pool. Our new home away
from home. We have been there almost ever day. This one
was taken on a not so sunny day. We left soon after and it began to
pour down raining. Got out of that just in time. This photo is of the
diving boards. Its a very large pool . I even managed to cut off some of
the water slides on the end. Not great backdrop scenery back there but
you really don't notice while your there. 
2. It took my son one day before he was going down the water slides. 
3. Sweet pea loves the kids pool. It's pretty big I think for a kids pool.
She loves using different containers to pour the water and tools to mix it.
Hours of fun really. The pool leaves different containers in the pool area
for the kids to play with. They empty and clean the kids pool regularly. 

4. The little kids spend a lot of time in the sandbox or on the swings.
We can spend all day there. Usually we go at 11 and come home by 4
to make dinner and rest for the evening. We have the idea to go a few
times for the moonlight swim . 
5. The boys have started taking tennis lessons. They go Mon. Wed. and Friday
from 9-11 then we go to the pool. We are all exhausted at the end of the day.



Warm Blessings,

Nikki