Simplified Dinners E-book - $12.99
Simplified Dinners Gluten/Dairy Free E-book- $12.99
Paperless Home organization E-book- $3.99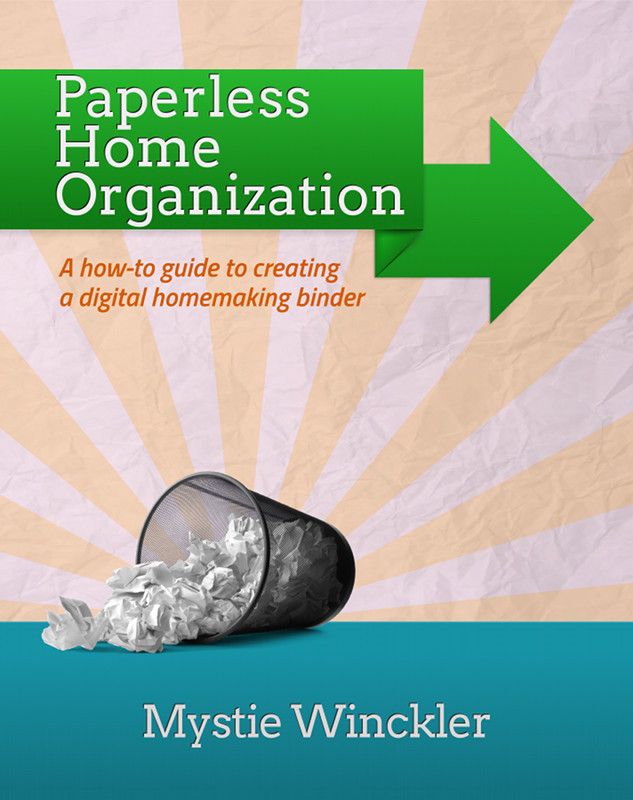 The E-book that caught my eye right away was the Paperless Home
organization. I admit to not liking to cook very often. For many years
now I have had a home management binder. It has taken many forms
as the years have gone by. I started out with cute and spent hours putting it
together. It housed my daily plans, my chore lists, grocery list, menu
plans, recipes, contact numbers , financial, Calendar and address book. At
the time we lived in a small apartment so sitting this large binder out on the
counter didn't work very well. It was always rather clumsy. I would close it
and keep it with my cookbooks but then I was always having to pull it out and
recheck things. Most of the time it took up space on our kitchen table.


Later I created a homeschool binder for all of our schooling needs.
This one had our school calendar, planners, my notes on each child as the
year progressed, attendance and whatever else I might need. So now I have two
bulky binders and this one was hard to keep around as well. I ended up most of
The time pulling my plans from the binder since we just didn't have space for it
on the table with all of our other books and belongings.

As time went on The home binder became more of a resource. I left
behind on my cookbook shelf the recipes, menu plans, contact, financial and
address book. I still use it as a resource but not as often. I pulled out the daily
to do list . The chores list doesn't exist anymore. Over the years I have
learned a schedule that works for me. So I don't need it written
out any more. I ended up instead with a clipboard that keeps my To do
list, our homeschool schedules and other papers I need at my finger tips
for our daily school for that particular week.

I also no longer have the Calendar in my binder. Our Calendar became a
small day planner. This one sits by my laptop and or goes with me
in my purse when needed. My address book soon left the kitchen binder
and went to my Day planner. It also houses passwords and other
internet links that I don't want to lose. So after all that you can see I'm
a paper girl. I should say that when I read I liked to read a book.
Hold it in my had and have it right with me. At Christmas time last
year my mom got me a Kindle. I wasn't sure I would like it but it has
found a place in my heart. So I thought I'd try this paperless idea.

In the E-book she suggested several apps and programs to get you
to that paperless route. There were some things that just wouldn't
work for me. For one was the Calendar that was suggested. Mine
is so full of things that it might take me a month or more to move it
all. Perhaps this summer I'll give it a try but the other issue
with it for me is that I don't really have a I-pad or anything I can carry
when I'm out . I do have my kindle but its an older version and most
apps don't work well on it. I just use it to read. Plus if I went to a
church meeting or other place I needed my Calendar I'd have to bring
my laptop with me for dates. Our church has a wireless connection
but it isn't shared with the congregation. So that was an issue since
I count on it on a regular basis. So I decided to keep the paper
day planner for now. I seriously have my eyes on that Kindle fire
so paperless might be in my future in this particular area.

The App I really liked was the one that would keep my task for
my daily routine. That one I loved!! I usually used my computer
post it notes to write my to do list or a scratch piece of paper that
often got lost. This program had tabs too so I could organize my
school to dos, my home to dos and my church to do. I love that.
No more clutter on my clipboard.

Now the other suggestion was Evernote . In the E-book you are taken
step by step through the process of setting up each app but this one
I had trouble with. I think I like it but I'm still learning to use it on a
regular basis. I see how it can be a great tool to house everything in I'm
just not that good at using it. So for now I have my binders and clipboard
but want to keep fiddling with evernote because it looks very intriguing
to me. I know soon enough I will be completely paperless. Its just a
work in progress until I learn and load all of my home information.
Seriously it took me years to built I can't just snap my fingers and its
in the computer. I do think once I get it set up that it will be a good
resource for me. My laptop is usually in my dining area.

If you are looking to go Paperless I'd give this E-book a try.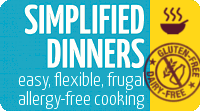 I also was able to review
Simplified Dinners Gluten/Dairy Free
and
Simplified Dinners
. Now we aren't a Gluten/Dairy free family.
But the recipes with in the E-book look like something I'd try.
I thought about getting this one for a friend of mine as a gift.
I'd love to see Misty make a Wheat Free E-Book for our family
. Perhaps in the future. Having a special needs diet can be tricky
I know we have the wheat issue here, Low sodium and no sugar.
What I liked about this E-book and why I'd love to have one
for one of our needs is that the recipes are common things that
everyday people eat. Most of the time you get a cookbook that
Over half of the recipes your children will never eat. These
recipes are all common everyday foods and that I love.
We did get to try a few of the Simplified Dinners. Some of
the recipes I already do with my family. We did try this
ham, bacon and egg casserole. The kids loved it there was
nothing left and it didn't take very long to make. We also
tried doing a potato bar one evening with all of the suggestions
from the E-book. The kids loved that too. I hope to try more
of these over the summer months. The recipes are quick and
easy and things my children would eat. Both pluses with
with busy homeschool families.
As an wonderful gift the author of these e-books, is offering a coupon
code exclusively for readers of the Schoolhouse Review Crew for
30% any of her e-books books! To take advantage of this
offer use the code
TOS2013
at checkout.
Warm Blessings,
Nikki