College Prep Genius is dedicated to helping your child
prepare for College or a trade school. The high school
years are often the scariest as a parent who home educates.
Especially if it is your first child going through it. I have had
one go through the process but she attended public school. This
is our first child going through it virtually by ourselves. It can
be a little unnerving. This particular daughter has some learning
disabilities' and this very thing could become a big stress issue
for her. She has to be prepared as to what is to come. I was
The price of the book is $29.95. It is set up for teens who
are in 9th -12th grade, Although there are a few notes for
7-8th graders as well. In fact I would encourage you as a
parent to research the information before 9th grade. It can be
overwhelming otherwise but this book does help to put it
all in order for you. Let me tell you more about it.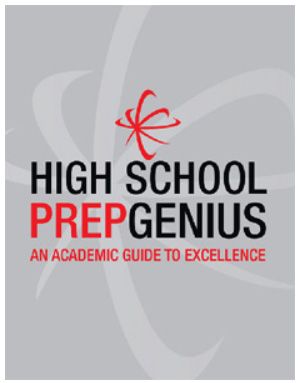 Originally when I got this book in the mail I handed it to
my oldest daughter to take off with it. She was thrilled
about the topic right away and did just that. I had to ask
her for it again later so I could take a look and see if she
had completed anything . She had. I'll start off first though by
giving you a little background as to what High School
Prep Genius is all about.
Every College prep that I have read or heard about has suggested
a notebook to help your child prepare. It is suggested to write in
interests and various volunteer activity. It also becomes very
helpful to have a place to keep letters form colleges, scholarship
information, where you have applied and information about your
college once you find the place of your choice. I learned this on
my own with my first child.
In the very front of High School Prep Genius you will find a
table of the credits needed for high school. This was very helpful to
us as we could see what we still had left to complete. My daughter
I might add is heading into the 11th grade in the fall. You will also
find various charts in the front of the book that would be helpful to
place in your child's notebook or a variation of the ones provided.
Princess was most excited about these as she can now see in her
organized why what she has done and what she has to do. This is
so helpful for any child.
Next you will find a timeline of what needs to be done by what
grade level beginning in the 7th grade. I can see we have a bit
of work to do this summer to get our records up to date. I'm so
glad we were able to review this book for that very reason.
After this is the portion there is a section that you child can do own
their own. The chapters take your child through personal success,
Academic and future success. After each section of reading are some
questions to get your child thinking. These become great discussion
sections Which my daughter had taken upon herself to complete on
her own. I went back later to review with her what she learned
about herself. As the parent there are sections for you too such as how
to build a transcript, other book resources and admissions terminology.
This book is very well organized and though out . Don't wait
till its to late. Find out now what you will need to do to prepare
for your child's future.
Warm Blessings,
Nikki