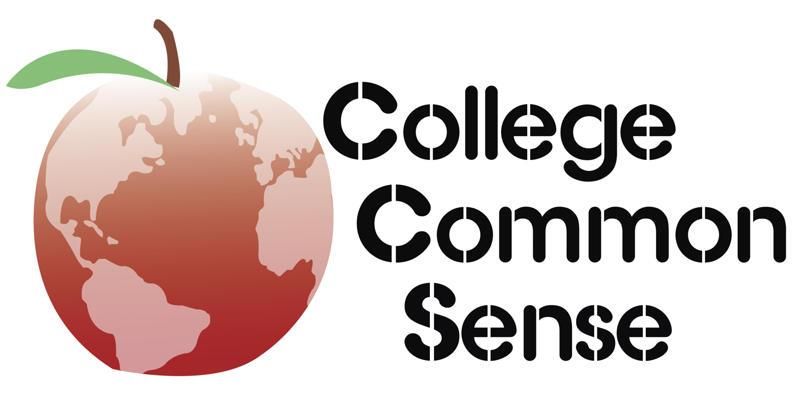 Today's Review :
Going to College and Paying for it Online Video and Workbook
The price of the online version is $25.00 for a 12 Month log-in
As a reviewer we were also asked to take a peek at the free online
lessons that are emailed to you and the Newsletter.
The CD's and workbook are for Parents and children Elementary age
to high school.
College Common Sense
give you the tools you need
to prepare your child for College.
I have been through the process of getting ready for college once. My oldest
daughter is attending a private college near by as a secondary math major
and minoring in photography. Everyone always says its an odd combo of
choice but that is what she loves so why not. You have to pursue what you love.
I really didn't have a guide when it came to getting her started but luckily the
college really helped us find the tools we needed to set her on her way toward
her career choice. We figured things out as we went along. I really wish that
we had looked more into scholarships when she was younger. You think that
when they are young that there is no need to worry you have plenty of time
to worry about college but time really just flies right by you. The biggest
things I learned was to keep a notebook. We kept all the letters from the
college and then wrote any passwords or user names that were required right
to that paper. For awhile I had it all in a folder in the top drawer of my desk.
Later I thought to put it in a three ring binder. Denise suggests keeping a
notebook beginning in the elementary years, so that students are able to keep
track of rewards, interests, FAFSA information, Scholarship details and
college visits. It might be good to make a list of your college must haves
and to keep a place for details about your college visits. I really like the
idea of a notebook. She calls it the All about Me notebook.
(This is photo of my oldest Daughter sporting one of the T-shirts
from her college visits. )
( photo of her Photography minor.)
My 2nd daughter is in her 10th year of schooling and I'm beginning to
have that panic feeling again. That feeling of I might miss something and
where did the time go. This particular daughter has plans to attend a local
trade school but I won't completely rule out college visits. This particular
child loves to cook and she enjoys doing volunteer work. The DVDs
suggest participating in various activities for scholarship activities, scouts
is a good on for that. My daughter enjoys attending her youth group
which does not have any scholarship value but she is able to write in
her notebook a lot of volunteer things. These will be great one day on
her college resume. If she chooses later to go that route. Whatever she
chooses I know God is leading her.
This is a photo of my 2nd daughter with her youth group and the
christian band Willet. The teens sponsored a Christan music event
and worked as kitchen staff and greeters. My daughter is in the back
row on the right hand side with a grey and black hoodie sweat shirt.
Shes beside another girl with the same colors. She is the one with the
darker hair. She is also is able to take week long missions trips
and various community work.
My son is on his way too.too . March 3 he turned 13 years old.
My parents mentioned that in 3 years he will drive.
I Can't believe how fast they are growing up. This particular son
has a love for art. I know without a doubt that is the direction he will
go in, of course children are known to surprise me. Recently he has been
really interested in puppet making . He has created some amazing puppets.
The videos encourage you to not say not to your child's pursuits to really
be their support and cheerleader. I support my son now by taking him
to puppet conventions, helping him sew, purchasing material for his art
and taking him to art classes outside our home.
This is my 13 year old son. He loves puppets and I love him. This is
a puppet he was working on a bit ago. He has since added the eyes.
We had ordered them. He has made various other puppets since then
and is getting better each time he does them.
My younger children are working on exploring Career choices at a
elementary level. My 7 year old right now wants to run large machinery.
With College sense I was able to recall a lot of the things that I had
to research with my first daughter. Somethings I didn't remember or
probably didn't do . It was nice to have that ground work/ guide done for you.
The videos and workbook which comes as a pdf are very precise
and to the point . The videos run about 25 minutes or so and should be watched
in the the order presented. The topics are...
Video 1- The Big Picture
Video 2- How financial Aid works
Video 3- All about Free Money
Video 4-The system that works
Video 5-You in the Process
Video 6- Put it all together
The course takes you and the student through the process of financial aid,
applying for the FAFSAs and other costs that you may have not thought of.
The FAFSA's are a little confusing the first time you do them. After that they
are basically the same from year to year unless your status drastically changes.
She also takes you through the How too of college visits and why not
to choose a particular college. Worksheets are provided for you to take
notes on that can be used as a reference as you get closer to college entrance.
It really is nice to have someone holding your hand so to speak as you go
through the process. Children of all Ages are encouraged to view the
videos and work through the lessons. I did feel like some of it was to
difficult for my elementary students to understand but it is a nice resource
for them later . I also think some things could be modified to fit their needs
as far as the lessons go. There was so much information that I really feel
like we may go back and work on the lessons at a slower pace.
and free
Lesson plans
that sent directly to your email box. We really
Warm Blessings,
Nikki