Have any of you gotten to give
SchoolhouseTeachers.com
a try? The
Old Schoolhouse Magazine
has created another resource
for Home Educators. This website can be used as your curriculum or
it can be used as a fill in for subjects you would like to add into your
existing curriculum choice. This would cover Prek all the way to
high school. "There are over 25 subjects using various teaching strategies
like lapbooking (my favorite), unit studies, videos, field trips,
and worksheets." These cover various topics such as the dailies,
history, mock trials, science, math, literature, geography,
guitar, foreign language, home economics and the list goes on.
This is really a huge source full of information.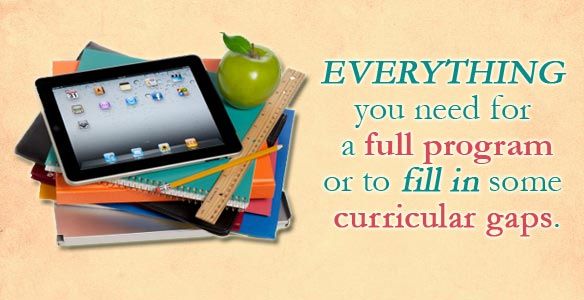 For one month you can have access to this data base for $1.
After that first month the cost is 5.95 per month. Give it a try
for the first month I am positive you will want to continue using it.
Not only that but when you join you will also receive back issues of
the Old SchoolHouse Magazine in digital format, Access to the Schoolhouse
Expo, Ebooks, and The Schoolhouse Planner.

I have to admit that when I first began reviewing
SchoolHouseTeachers.com
It was a bit overwhelming. There are so many resources to choose from that
it was difficult to choose just one. I can see a potential to use many of these
resources and some I have planned to use beginning in the new year. I'll tell
you about that in a bit. The most difficult task was navigating the lessons as
they are listed as November lesson or December lesson etc... in order
to be able to know what the lesson topic was I had to click to open
each one. Obviously this could prove to be rather time consuming.
Until a few days later when I found the course checklist. This gave
me a guide to all these courses and put a happy smile on my face.
To keep things light with the holiday coming I choose the Elementary Lapbook
lesson as my first course lesson to try. This lapbook is related to the story
Christmas in the Barn
by F. Arnstein, From the book
In the Child's World
by Emilie Poulssen Just perfect for my 1st grader. Here is our cover page.
I admit that I probably didn't do all of the folds exactly as they were on the
lapbook page directions. I folded somethings even more so, so it all fit onto one
folder. I didn't have the supplies for " putting together" as I was missing
some adhesives. If you decided to create one you can create yours
more to the guide.
Below is my sons summary of the first part of the story...
Johnny saw a wagon with two Christmas Trees. He wondered if he
could put one in the barn with the animals. He asked if he could have
the extra tree. His mom and dad said yes. He went to the kitchen
and gathered some bones. He saved them for later. What will he do
with them?

(*note he dictated this to me. I wanted his summary to flow)
I really enjoyed relaxing and learning with my son through this lesson.
My favorites were his responses:

If I had my own tree to do whatever I want, What would I do?
His first response was to give one to someone in need. Smiling mom again.
His response to Create a new Christmas Tradition:

To grow and sell Christmas trees.
Wow that's a lofty goal. We better start planting.
Christmas is so amazing to a 1st grader. As you can see our Christmas
tree was decorated by my children and they are very proud of it.
You never can tell ,perhaps some day my son will grow Christmas
trees and make sure every family that can't has.
Before I go I also wanted to add which things I plan to use after the new
year. There is a section marked dailies and in it are daily practices. We
plan to pick up the weekly spelling option and some of the writing prompts.
I was also happily surprised to see a familiar face. A local homeschool
mom and licensed attorney Debbie Burton has her lesson plans available
for her locally famous Mock Trial Classes. I am soo excited to dig into
those. I have heard so much positive feedback from others that have taken
her class. We were unable to join in for various reason but now I have it right
at my finger tips. I also promise to take a closer look with my
guys and let you all know how it goes.
What I really liked about SchoolhouseTeachers.com
was the variety of options for teaching. There is such a wide range
of choices. I was able to find things for each of my children
from my 3 year old to my high schooler. Its all in one spot. As
a busy mom I look for ways to consolidate and tools that are an ease
to use. Planning can often take hours of time. This just took that to a new
level. There is so much more here that I probably could write a novel.
I give this website the thumbs up, a high five and a shout for Yes!!
this will work for a busy homeschool Moms.
Warm blessings all,
Nichole
Disclaimer
:

I received a free copy of this product through the
Schoolhouse Review Crew in exchange for my honest review.
I was not required to write a positive review nor was I compensated
in any other way. All opinions I have expressed are my own or
those of my family. I am disclosing this in accordance with the FTC Regulations.