I love Jesus soo very much and I want that love to fill over into
my children young and old. I get so much Joy in sharing that Love
with them. How I share Jesus looks so different for each age.
Today I'd like to share a way to tell the News to your Toddler. I have
to tell you we had so much fun with this Jesus book and as we
speak she is begging everyone to read to her this magnificent Story.
I cut paper 5X5 inches and 6X6 inches. This fit her hand perfectly for
this project. All we needed was some paint and her little hand.
Keep in mind this art was done by a three year old . Mommy helped
a little bit. (wink)
This is the Angel ...Who told of the news...
Jesus is coming... We have nothing to lose

This is Mary and Joseph... Who was blessed that day...
for the greatest of gifts...that Christmas day
This is the donkey... Meek and Mild...
Who carried Mary... Great with Child...

This is the Sheppard... who leads the sheep...
He will lead them to... a baby asleep
This is the lamb... who heard the angels sing...
about where to find ... the newborn Kind

This is the camel ... Who followed the star...
with the three wise men ... from a land afar
This is the Inn Keeper... That sent them away...
to the manger ... that blessed day...
This is the baby ... All snug and warm...
The one who will lead us... and keep our hearts from harmWe put our book together with a metal book ring that I use
for sight word cards. This was the cover she wanted. She
asked for a pink Christmas tree. Everything is pink these days.
It is easy to open. I'd like to get it laminated before she tears the pages.
This idea was not all my own. Some of it I added to create the book.
I also had the wise men but they didn't fit on the page. So if you want
to add them, make your book larger for the extra hand prints.
way she turned it into a picture as a wonderful keepsake.
Isaiah 6:9 For to us a child is born, to us a son is given, and the
government will be on his shoulders. And he will be called
Wonderful Counselor, Mighty God, Everlasting Father, Prince of Peace.This activity made me think of another Tradition our family has
recently begun.......
We have this fun idea that has become a tradition for our family that
was handed to us from a friend at our church. On Christmas morning
Baby Jesus is hidden somewhere in the house for the children to find. After that
time we gather for a prayer before we exchange gifts.
This year in our Sunday school we made these adorable baby Jesus
dolls. They were so simple to make. We stuffed a nylon sock
with poly fiber and tied the bottom off. Children drew on eyes,
added yard hair and wrapped them in little felt blanks.
To hold the blankets in place we added a holiday bow.
Babies were laid in Dollar store baskets in some old Easter grass
some had tinsel inside. All of them have their own character.
These babies will be great this year to use as the doll we hide and
we can keep it for future years. My daughter and her pink again is below.
Real men wear pink anyway right? And Jesus sure was that.
This is part of a Blog Cruise with the Old Schoolhouse Crew
you can see other posts that are
Sharing Christmas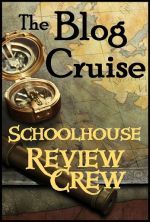 Warm blessings to all,
Nichole