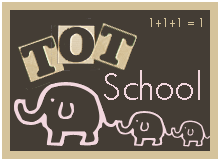 We are just beginning to get into the swing of things around here.
Last week we completed an entire week of school. Sweet Pea
is 1 year , 2 weeks and 4 days old. She is learning so much.

She is beginning to walk more often and getting steadier
every day.

She loves to climb up onto her rocker and rock back and forth
on her own. I remember when she was smaller still and sleeping
in that same rocker.

Our favorite book ... I love, love the Mommy & me story bible
with activities for the very Young.




Each story has one bible story on it. Worded very simply
with interaction with the book and mommy. Here
is an example...

Genesis 1
Lets point to each of the animals in the picture.
What animal is this? What sound does it make? Who made it?
Let's look outside the window.
Who made the trees? GOD!
Who made the sky? GOD!
Etc... Very cute and simple. I hope
to use this story bible for a few years until she
can actually interact with me.

You can order My Mommy and Me Story Bible at
Amazon.