My favorite time of year is just about here.
We have had an enjoyable summer. The warm sun
on our faces and sitting by the sea. Yet I know it
is almost over and we will get to embark on a new school
year. I am excited to try my hand again in Teaching my
children at home. As I look to this year I know that it
won't be easy. That all of my plans may not go as I thought
they would. I learned that last year when I had to
rush daddy to the hospital and we have been struggling
with new things since. I can feel a lot of changes in the
air for our family. I can feel God working for us. I know
he is there now and before when I didn't feel him. I
also know that a toddler, preschooler,elementary student
and middle school er may not always follow my plans.
With that I give you ideals for the fall.



Let's start with my little Sweet Pea. She
is beginning to take a few steps now. She has
been standing for sometime but is timid about
taking off. I imagine that will happen before
I know it and will be running around after her.
Sweet Pea will be 1 on Aug. 19Th and will
participate in Carissa's TOT School. My little
one has come to a point where she is very curious
and I believe she is ready to explore her environment
in some fun play.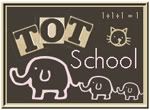 My little man Spirit is 4 years old to start the year.
He will be working at a Pre-k level. He knows most
of his letter and letter sounds but we will continue
to work on making those solid. With that we will be
using these books ...(who knows what else
we will get into.)
-Before 5 in a Row (continued)
-Artic and Language (three to 5 min. lessons)
-Homemade math games
- Calendar and morning binders
- 100Th day of school.
- nursery rhyme notebook
- Theme weeks
-Handwriting without tears PreK
-Beginners Bible
Superboy is 10 years old and will continue in the
4Th grade for the fall. He is a struggling reader and
writer. We will focus on those two things. He was tested
and is on the boarder line for being diagnosed with dysgraphia
He loves Art so we will explore that farther and include it with
writing skills.
-K-12 curriculum
-History of US by Joy Hakim
-Comic book notebook pages
-The book of Virtues by William Bennett
- Child's Bible stories
-Bible Notebook Pages
-Susan Barton's Reading and Spelling
-Poem Notebook/Rhyme notebook
-Hands of a Child Pennsylvania Lapbook
-Handwriting without tears cursive
-Boyhood and Beyond by Bob Shultz
-Li Lun Lad of courage by Carolyn Treffin
-Pippi Long Stocking by Astrid Lindgren
-Charlottes Web E.B. White
-Little house on the Prairie by Laura Ingalls Wilder

Princess is 13 years old and will begin the 8th grade.
(one more year till high school yikes) She will be
Focusing on improving her writing skills and comprehension.
Princess is dyslexic, has Adhd which comes out as
anxiety. She has come a long way and manages it well.

-K-12 curriculum
-History of US by Joy Hakim
-The book of Virtues by William Bennett
-Student 1 year bible
-Bible notebooking pages
-Narnia by C.S.Lewis
-A Wrinkle in Time by Ray Bardbury
-The outsiders by S. E. Hinton
-Handwriting without tears Cursive
-Pre Algebra Online Course




Heart Graduated Highschool and is beginning the class
of life. She is working part-time with her Gram helping
her do Lean Checks at the court house. She is applying
for another part time job as well. She will be spending
the year getting her drivers license, saving up for a car,
and visiting potential colleges. Heart wanted a year to
get things together. She has a good start.