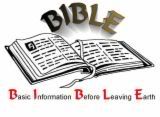 I have been searching all morning for my church activities,
while the children are working on assignments and between
drinks, nose wipes and feeding baby. I was orginally looking
for games for my idea for our group, for children 2nd-5th grade.
The idea was a Bible Olympics, since Feburary is the start of
the winter Olympics for 2010. I have come up with several good ideas
well I am hoping they are good ideas. I also came upon many
many lessons for youth ministry. Some of which I snagged for later
use with my children. Why not, why can't these ministry leaders help
me lead my children and be a valuable resource too. Of course
you have to review them so that the games/lessons don't conflict with your
beliefs and fit your child's age. My favorites are the powerpoint games.
Let me share a few with you.

http://www.egadideas.com/ right on the front of the website
on the side bar you can find for download Bible Millionaire game.
I downloaded this one and there is also music. It is really neat
a great way to start our bible devotional in the morning. Why not
have some fun.

http://www.youthministry.com/
Click the freebies section for great lessons and powerpoints.
Name That Car Powerpoint Game
This one really doesnt have a biblical purpose but it was
great fun for Daddy trying to figure them out.

I plan to use the real and fake game and Mythbusters to make a game
as an opening to an activity. There are a few images I plan to skip
in this one. My idea is to put scripture and quotes onto paper.
We will use a pringles chip can as a carrier. Children will run and
put inside the scriptures throwing the quotes away.
REAL or FAKE PowerPoint Game
"Mythbusters" PowerPoint Game

Know Your Fruits - powerpoint game

There are others too we were having fun with last night.
Like the TV family game and the Candy bar game. Neither
really having a bible message. However, if you look around
the website more you will find the lessons that go with these
fun games.

http://www.simplyyouthministry.com/
Click freebies then games for the powerpoints.
There are many other resources here as well.

Last link I found which is not a powerpoint is..
http://www.skywriting.net/cartoons.html
I thought instead of our usual bible devotional that we'd
use some of these cartoons. Have the children look up
key words for verses to go over and explain what the cartoon
means. Superboy loves art so this will work great I think for him.